Having a fruit farm in Oliver, BC, and a veggie farm in Airdrie, AB, 80% of the fruit and vegetables we sell are grown by us. We support other farmers that have the same values of community, integrity, and sustainability as we do. This is the heart and soul of our business. 
Melissa, Chris, Steve and Dan Souto grew up on this family farm. It was from their parents that they learned everything from understanding trees to pruning techniques and temperature storage. This business is incredibly important to our family and we take our job of providing your family with quality food seriously. Our goal is to provide you with products you can feel good about feeding to your family. The Souto children all decided to move to Alberta and continued on in the family business. Chris and Melissa planted roots in Airdrie, Alberta - quite literally. Chris and Melissa bought a piece of land as their central Alberta location and warehouse. Since moving out here, the two siblings have started their own veggie farm - allowing them to sell BC fruits and AB veggies!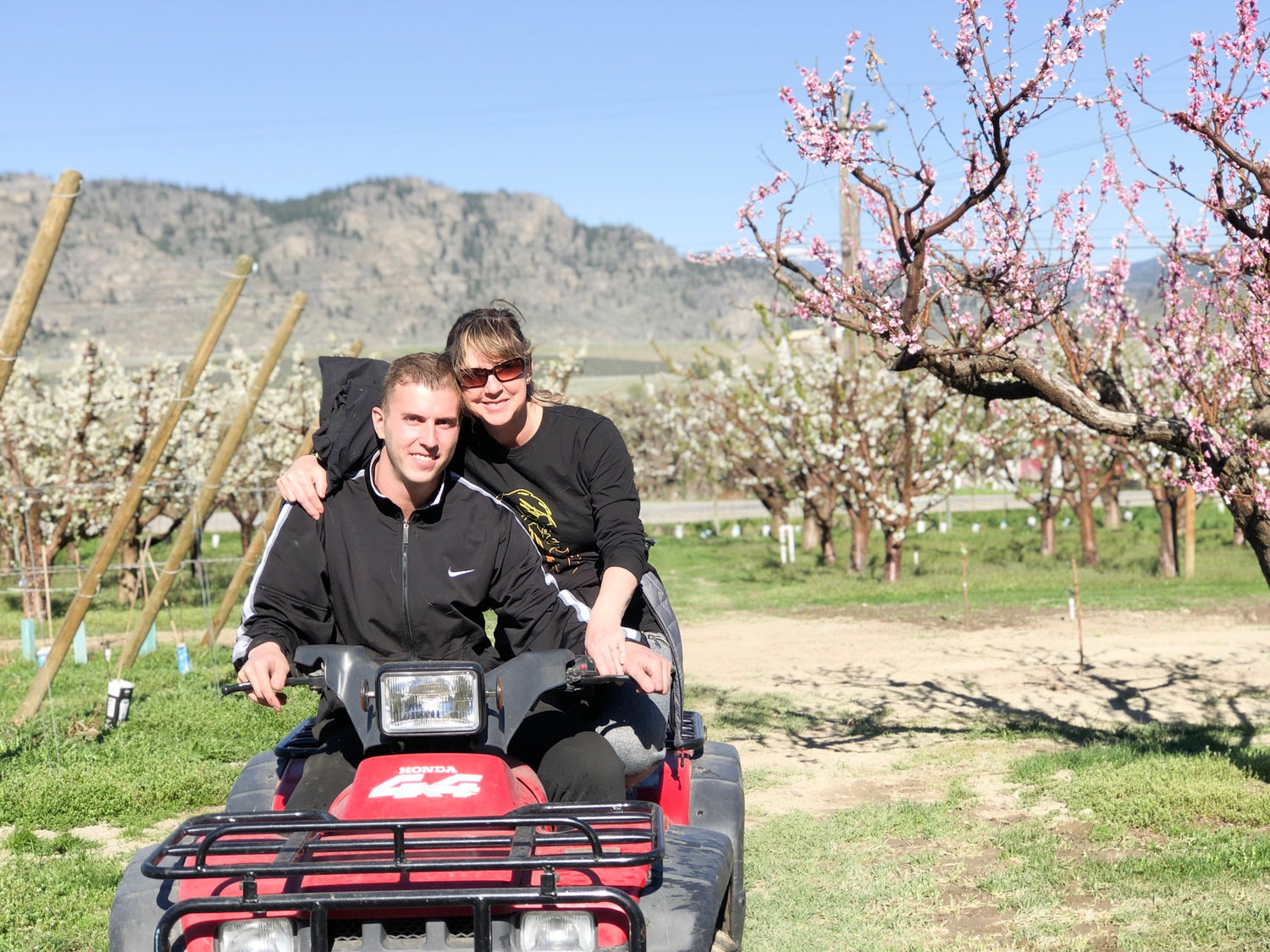 Oliver, British Columbia
Souto Farms was established in 1970, when Alvin and Helena moved to the same area in British Columbia. Both of their families back in portugal were farmers, and so it only seemed fitting to continue farming in Canada.
The Souto children (Steve, Dan, Chris, & Melissa) all grew up on the farm, helping their hard-working parents in the family business. Our BC farm is where we grow our product for Souto Farms and for Steve & Dan's. Here you can find our peaches, cherries, nectarines, apricots, plums, apples, pears, grapes, and so much more!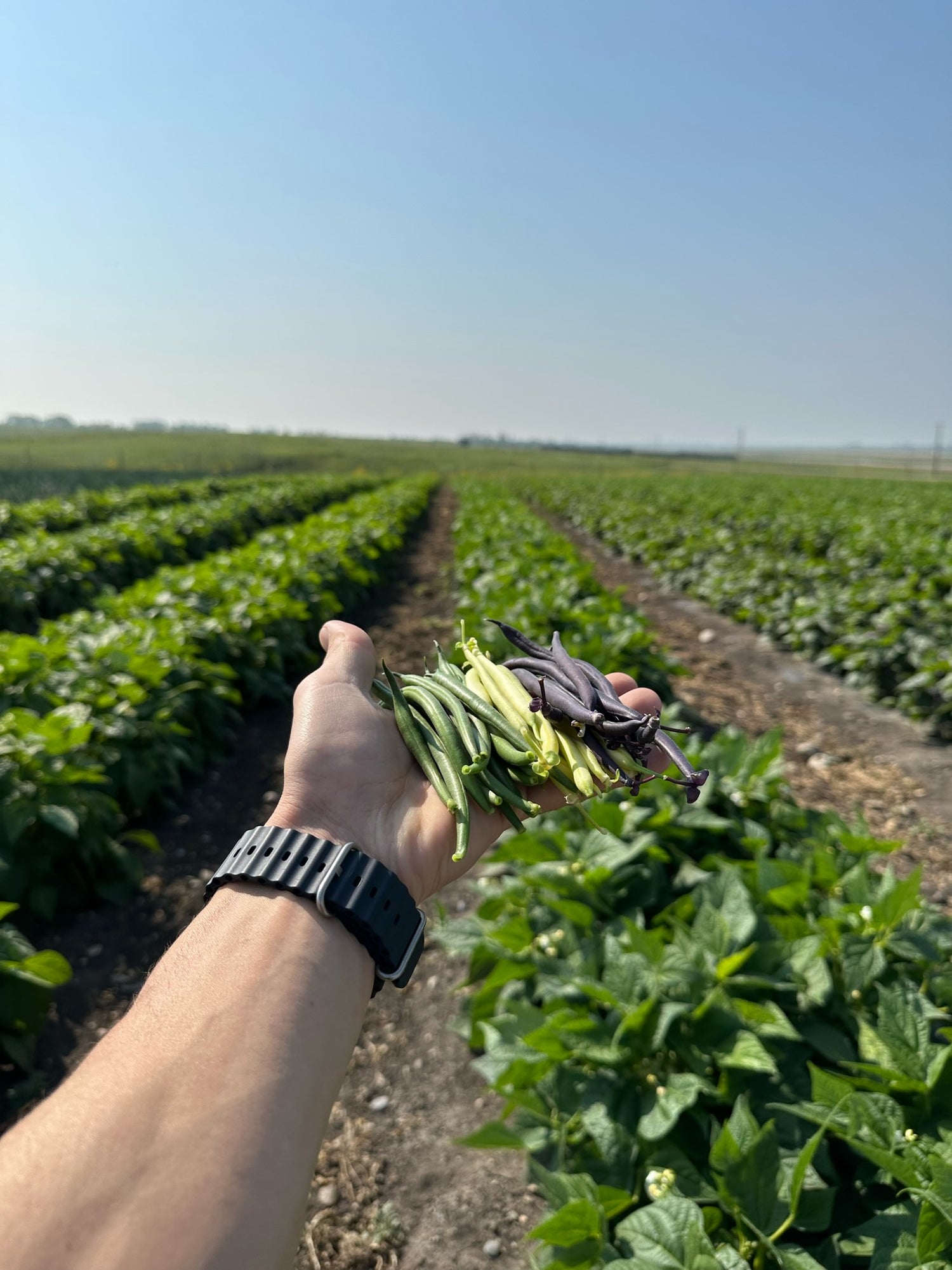 Airdrie, Alberta
After moving to Alberta, Chris and Melissa decided to purchase land of their own, using this as our central warehouse location and vegetable garden. Here we grow over 9 acres of fresh vegetables, including peas, cucumbers, garlic, onions, beets, carrots, and plenty more. You can now find us at local farmers' markets across southern and central Alberta, selling our locally grown produce.
But the story doesn't end there. In 2021 we opened Souto Farms Local Market, our own store located on our property just outside of Airdrie, Alberta. Here we sell our fruit from our farm in BC, our Alberta veggies, products from other local farmers, and a large variety of grocery and household items from over 40 local vendors! We have coffee and ice cream, a playground, a patio, animal, and several events over the summer. We're still growing, so keep checking back for more!
Visit Us
Want to Learn More?
We know that you want to know where your food comes from and to better understand what you're feeding your family! We love answering questions and sharing more about what we do here - so if you ever have questions, feel free to come ask! You can find us at Alberta farmers' markets, our location in Airdrie, or at Steve & Dan's!